Top 10 Things To Do When Traveling To Japan
I am a Japanese who loves traveling and cycling, and have traveled to many places in Japan and around the world. Among them, I would like to introduce the top 10 things that I really enjoyed while traveling in Japan.
1. Ride a bicycle between rice fields and wooden houses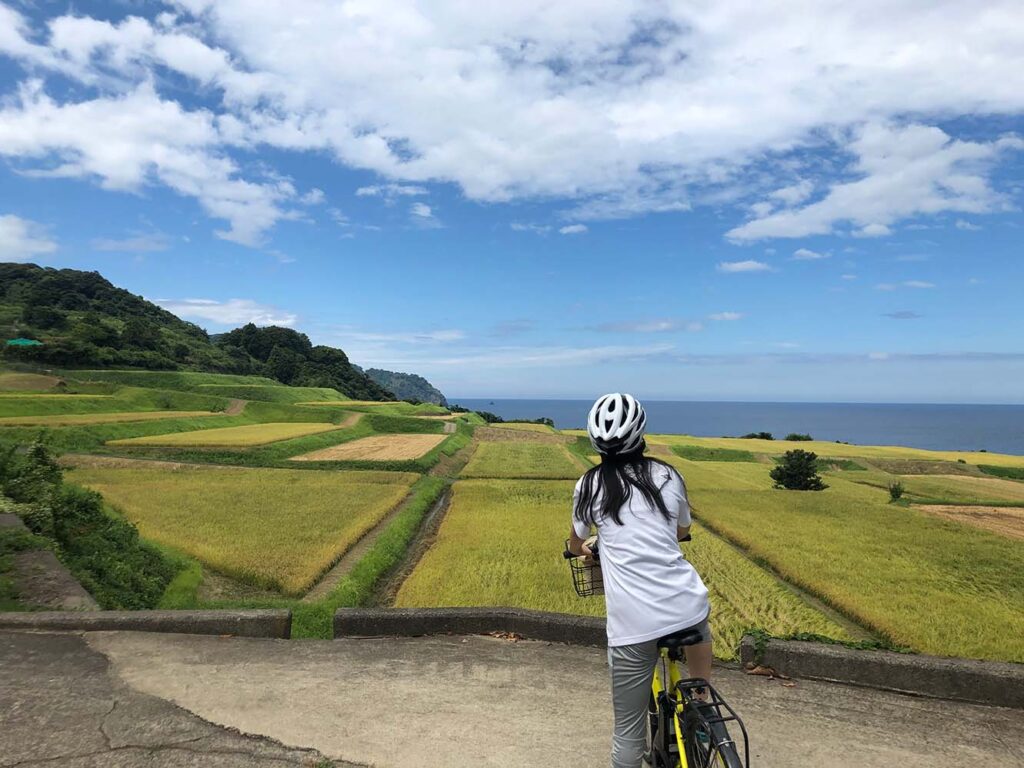 Nii rice terraces (Ine)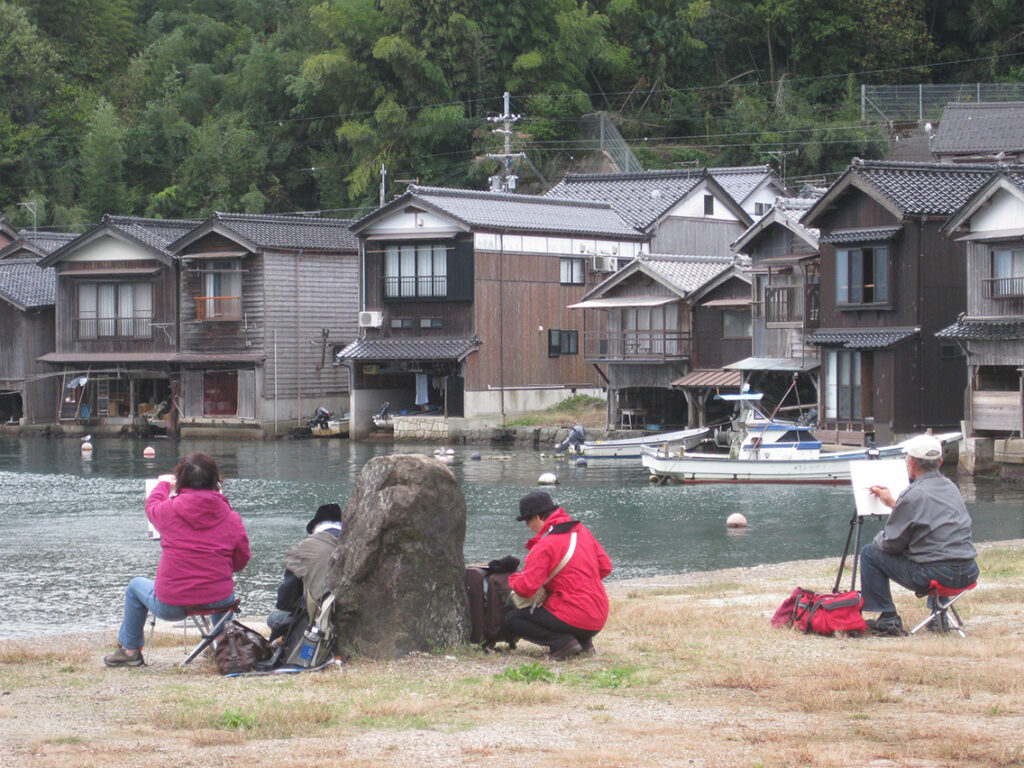 Ine boathouses (Ine)
After experimenting with various means of travel, I have come to the conclusion that a bicycle is the best tool for experiencing Japan. That's why I started doing bicycle tours, but there's a real reason, not advertising.
Whenever I travel to Europe, I always ride a bicycle. Cycling through the wheat fields and brick houses of Belgium was an amazing experience. I think that foreigners will be equally impressed if they do it in Japan.
The scenery of the Japanese countryside is decidedly different from that of Europe and the United States.
Rich forests and water-filled rice fields due to heavy rain and snow (which is a problem for cycling), houses made of wood, small shrines, monkeys, deer, birds, the murmuring of the river... The Japanese countryside is full of amazing sounds and sights. It's too fast to drive this and too exhausting to walk.
Thankfully, unlike other Asian countries, the Japanese countryside is very safe and surprisingly convenient.
There are vending machines and police stations everywhere (although the only job of the police is to watch over children on their way to school), and rural area with even only one house has high-speed smartphone communication environment and paved roads. There are some grocery stores and convenience stores. In my experience, it is much easier to run in the countryside of Japan than in the countryside of Europe, so you can run without thinking about anything other than a puncture. My company provides an emergency service for punctures, but in areas such as the Shimanami Kaido where cycling infrastructure is in place, you don't even have to worry about that.
The reason foreign bloggers haven't mentioned this is probably because they haven't experienced it. It's a pity.
2. Eat Sushi and Ramen (especially after Cycling!)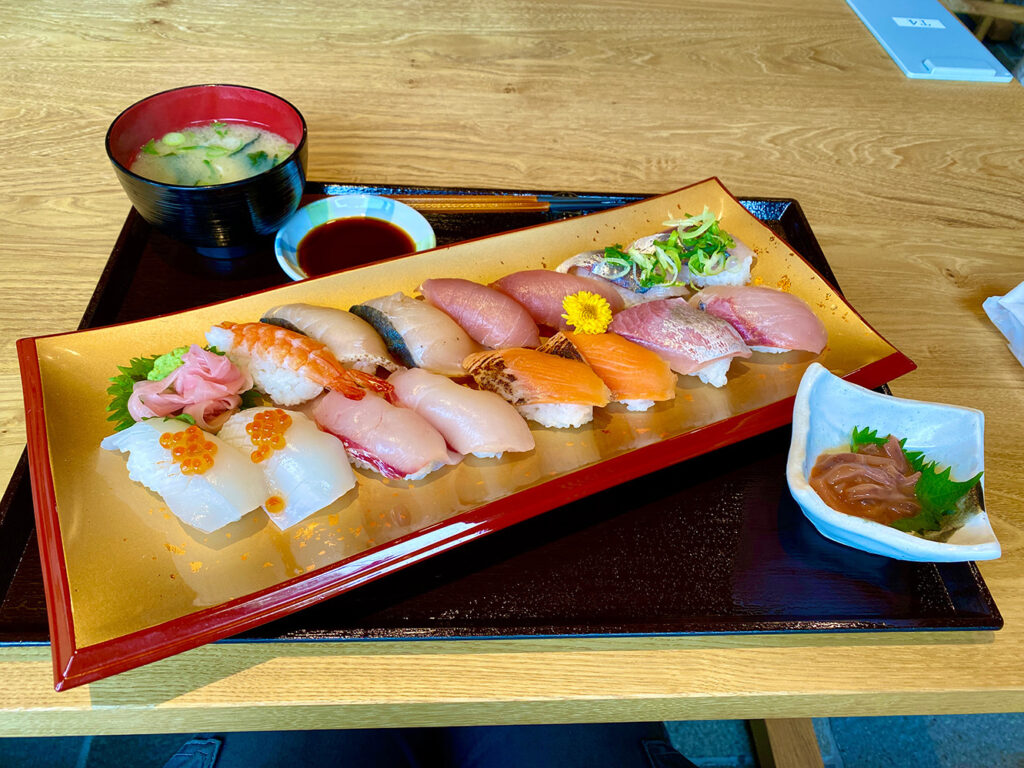 Uranagi Maru (Ine)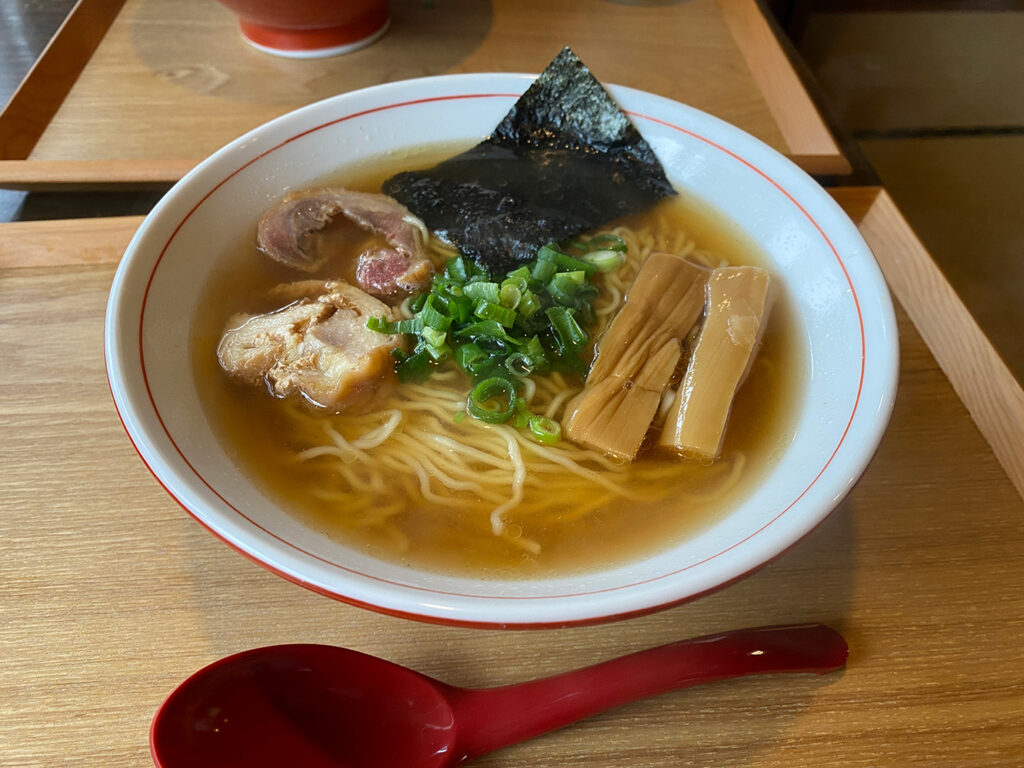 Inenosora GOHAN (Ine)
I have loved sushi and ramen since I was a child, and I definitely want foreigners to try it in Japan. I live in a fishing village called Ine, and the fishermen have very discerning tastes, so the sushi there is at a high level, but Sushi in big city is a taste that can be enjoyed by ordinary people.
Conveyor-belt sushi near the sea is also very delicious, even if it's a chain store. In the interior cities, the prices will be higher, but it will be fun enough for entertainment.
By the way, I absolutely love sushi and ramen after cycling. Once you have that experience, you will never forget it.
Ramen originally came from China, but like the rest of Japanese culture, the perverted craftsmanship of the Japanese and their overly high taste demands have evolved it into an artful perfect food with unlimited vriety. It is now the most competitive meal in Japan. Many regions have local ramen, and I always end up eating local ramen when I cycle there.
3. Drink Sake after Bathing in Hot Spring (especially after Cycling!)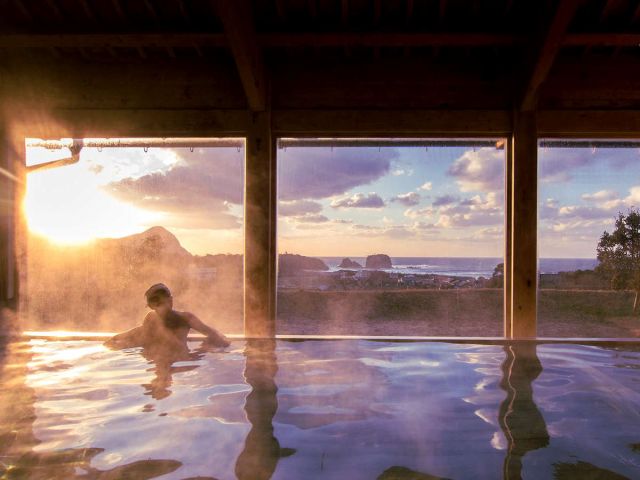 Ukawa Onsen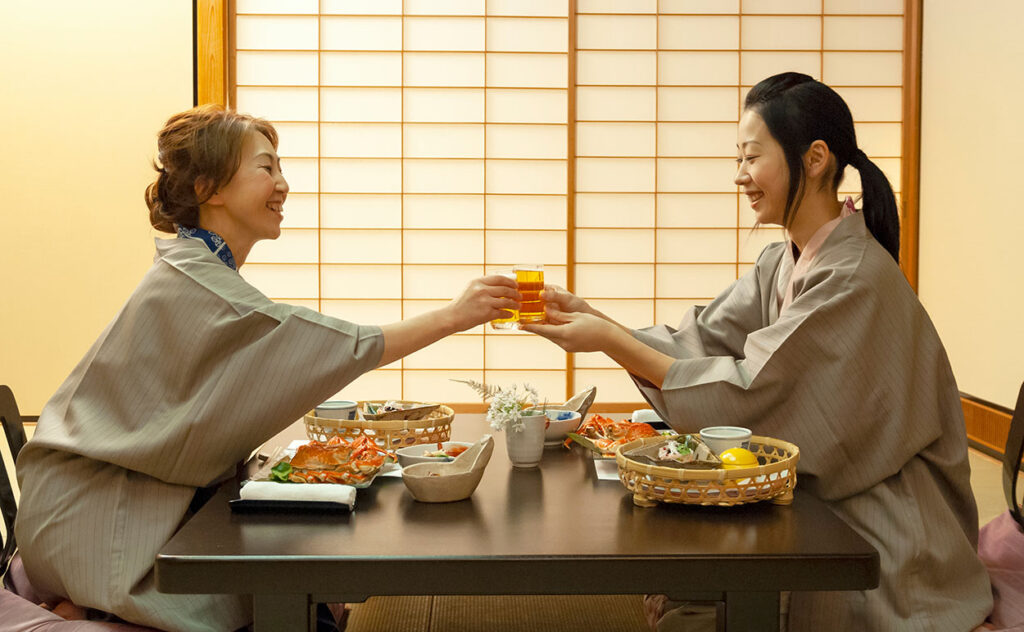 Japanese travel and hot springs are inseparable.
Japan is a country with many volcanoes and underground water, and hot springs can be found anywhere in Japan. For more than 1,000 years, hot springs have been developed to treat illnesses and heal the fatigue of travel. The ancient Romans had to use a high level of technology to install boilers in public baths, but Japanese hot springs are easy because they are naturally heated.
The most of our parents' generation's sightseeing tours consisted of soaking in hot springs, eating seafood, and drinking sake. Even now, traveling with hot springs is very popular for Japanese people, because scientifically it's good for your health, more than anything, bathing in a hot spring after exercising feels great!
Dogo, Arima, Kinosaki, and Beppu Onsen have been famous for a long time, but recently, with the advancement of technology, it has become possible to create hot springs in Tokyo and Osaka as well.
In addition, the number of hot springs where tattoos are allowed has increased, including Kinosaki Onsen.
If you don't want to show your skin to other people, there is also a private hot spring, although it is a bit expensive. It is also popular for families and couples to stay at an inn with a private hot spring.
4. Stay in stay in farm village or fishing village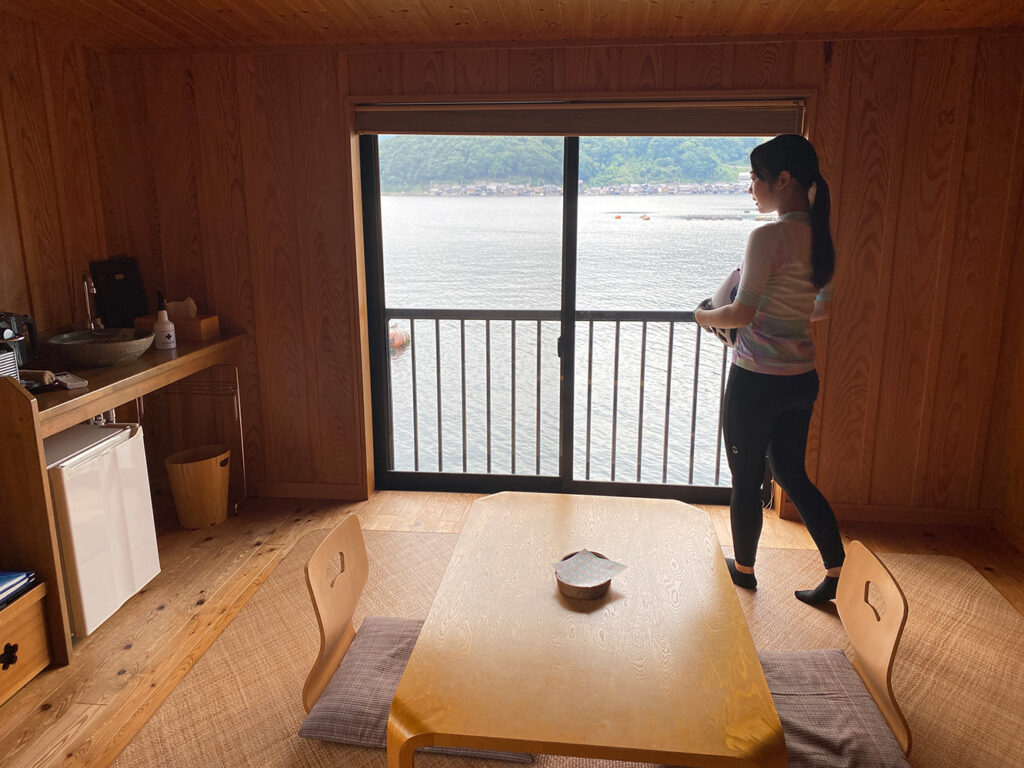 Guesthouse of boathouse in Ine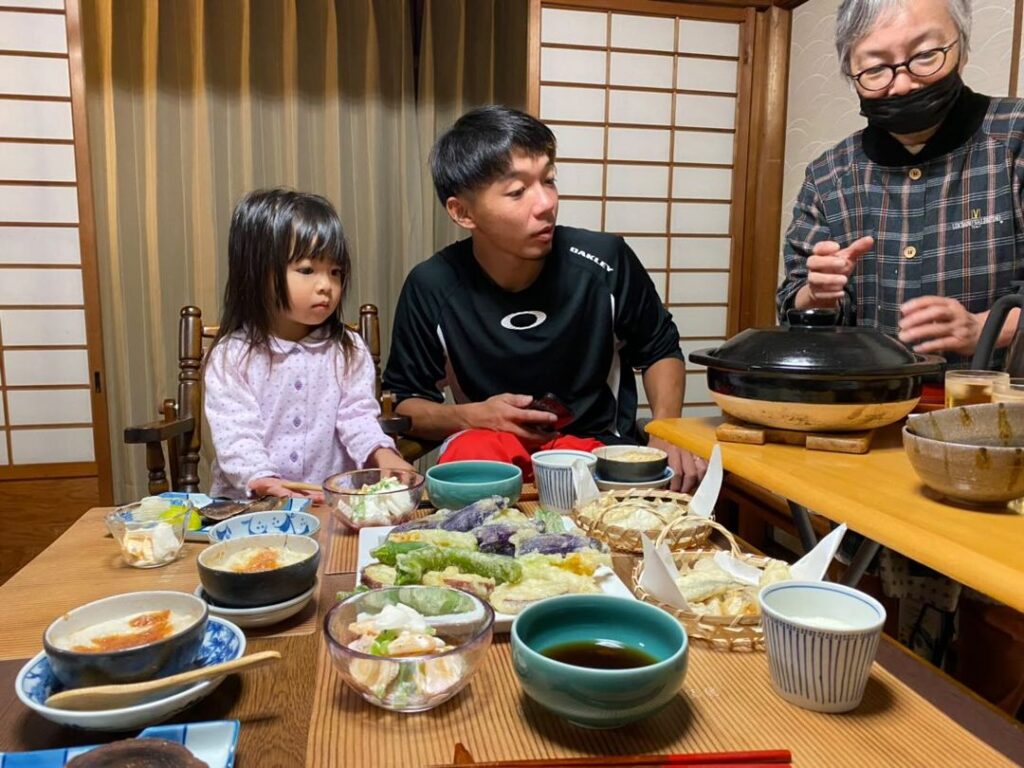 Famrmer's Guesthouse in Ayabe
This may be true all over the world, if you live in a city, you'll see cities around the world becoming similar. It's comfortable and convenient for business and life, but it's not enough for those who love to travel. Of course, the old towns of Tokyo and Osaka are fading, but they still retain their individuality.
As a Japanese travel lover, I recommend stayng in a farming village or a fishing village at least once when you come to Japan. I have moved to Ine which is a combination of a fishing village and a farming village. Here, there are rich things that are not found in the city. It retains the non-Western beauty that the Japanese have cherished since ancient times.
If you stay in a rural area and take a leisurely bicycle ride for a couple of days, you can feel it. And if you stay at a guest house run by a farmer, you can feel it even more deeply.
5. Stroll around the castle and castle town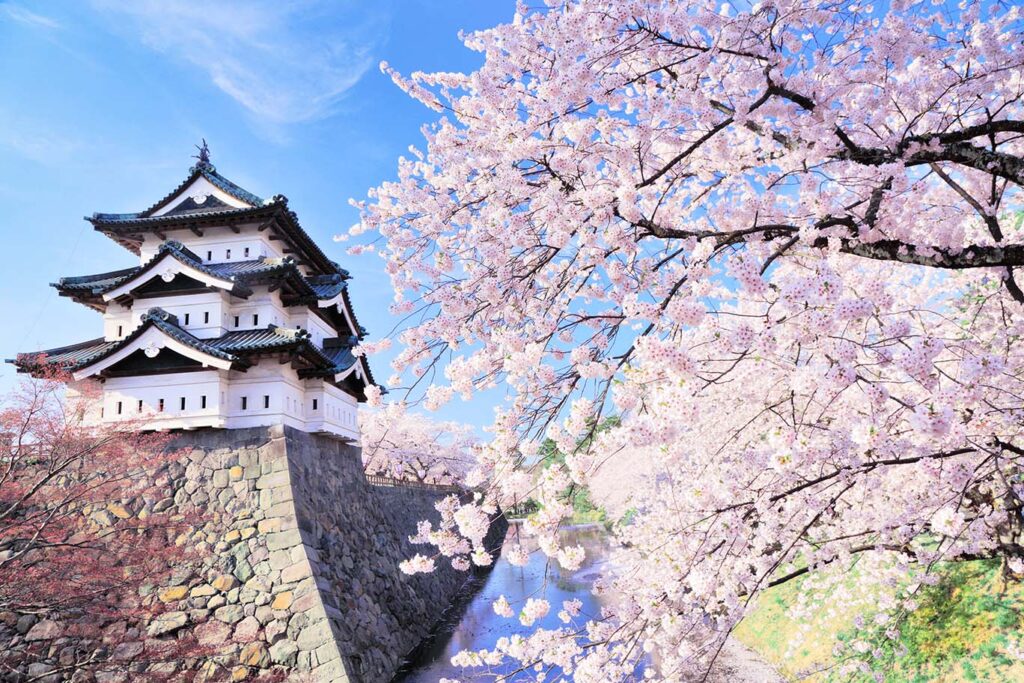 Hirosaki Castle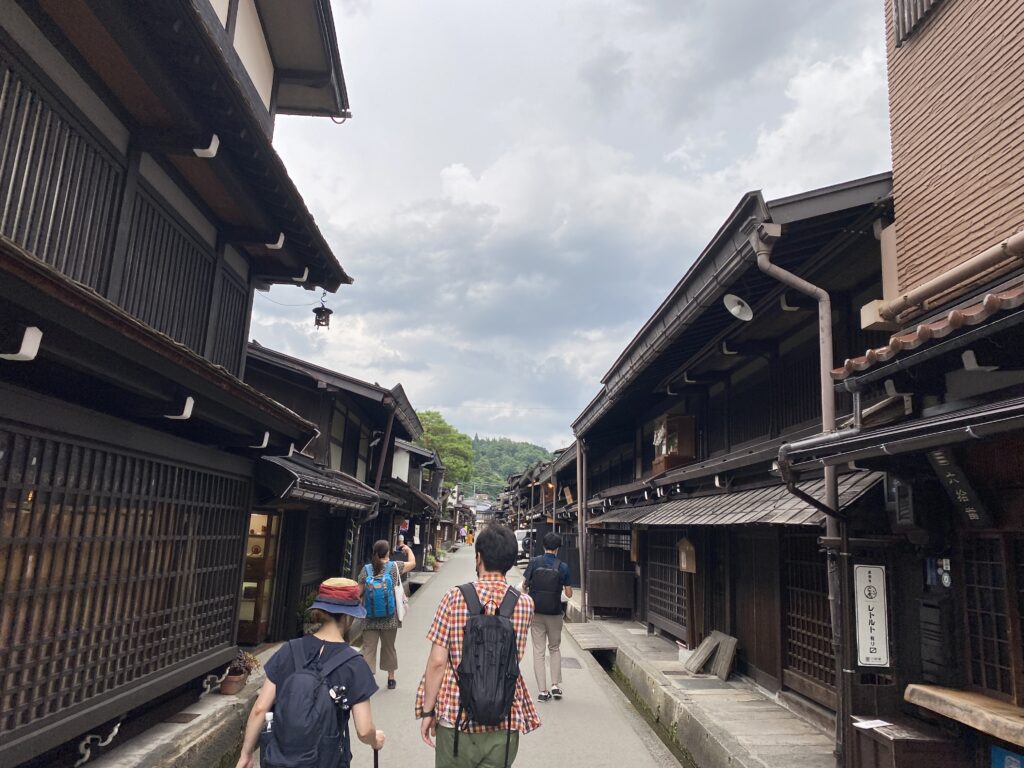 Takayama
I'm also a history buff, Japanese castles and castle towns are very unique.
At first unlike Europe and China, Japan has not had castle walls surrounding towns. Japanese castles only had walls to protect military facilities, or even in the early modern period, walls to protect samurai houses. This is because in Japan there was a clear distinction between fighting samurai and civilians. Occasionally civilians were involved, but targeting and attacking civilians, as in Europe and China, was considered more shameful than death. As evidence of this, during the 150-year Warring States period in Japan, in contrast to Europe and China where the situation is the same, the population of Japan has increased dramatically.
That is why the castle town has a unique atmosphere that reflects the samurai culture. Most of them were lost during World War II and the reconstruction that followed, but some still remain in the place such as Takayama, Kanazawa, Sasayama, and Izushi, and are flourishing tourist destinations.
Secondly, Japanese castles have a unique beauty because they make use of natural mountains and rivers. On the other hand, castles in Europe and China are built on flat ground and have geometrical beauty. By the way, the samurai also valued the beauty of the four seasons, and even today there are many famous places for cherry blossoms and autumn leaves in the castle.
6. Walk through the Shopping Streets and Markets in big town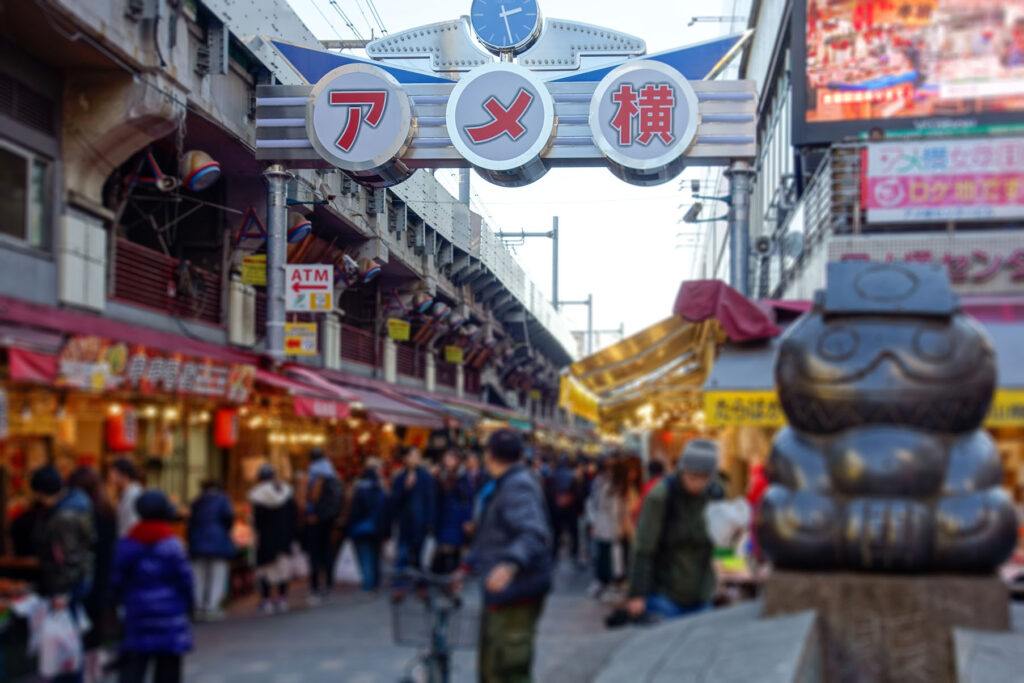 Ameyoko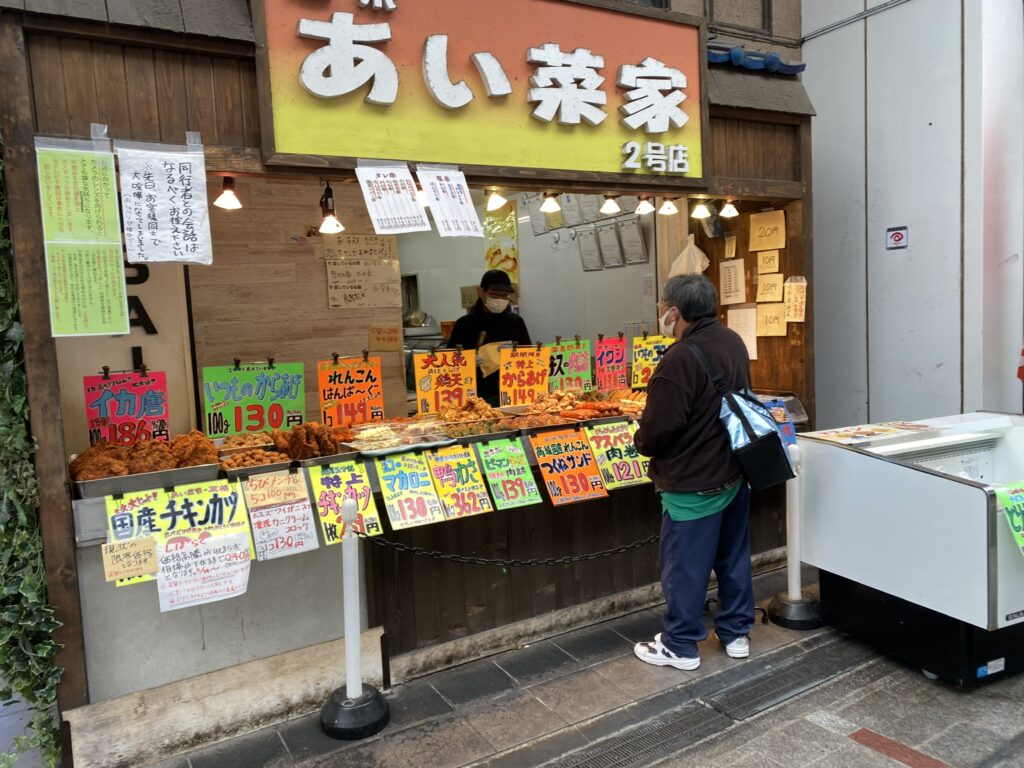 Jujo shotengai
When I lived in Tokyo when I was a child, I used to go to the neighborhood shopping street every day to buy sweets, taste fried foods, and look at toys.
As in Europe and the United States, motorization in Japan has led to the disappearance of local shopping streets and markets, which are now concentrated in large shopping centers. I'm pushing the bicycle against motorization, but I can't go against the tide.
However, shopping streets and markets in the center of big cities such as Tokyo, Osaka, Kyoto, Fukuoka, and Kanazawa where cars cannot enter, are still lively.
Japan has a well-developed logistics system, and there are many unique products that can only be purchased there, so shopping streets in big cities will surely be fun for you.
7. Explore mysterious rivers, waterfalls and oceans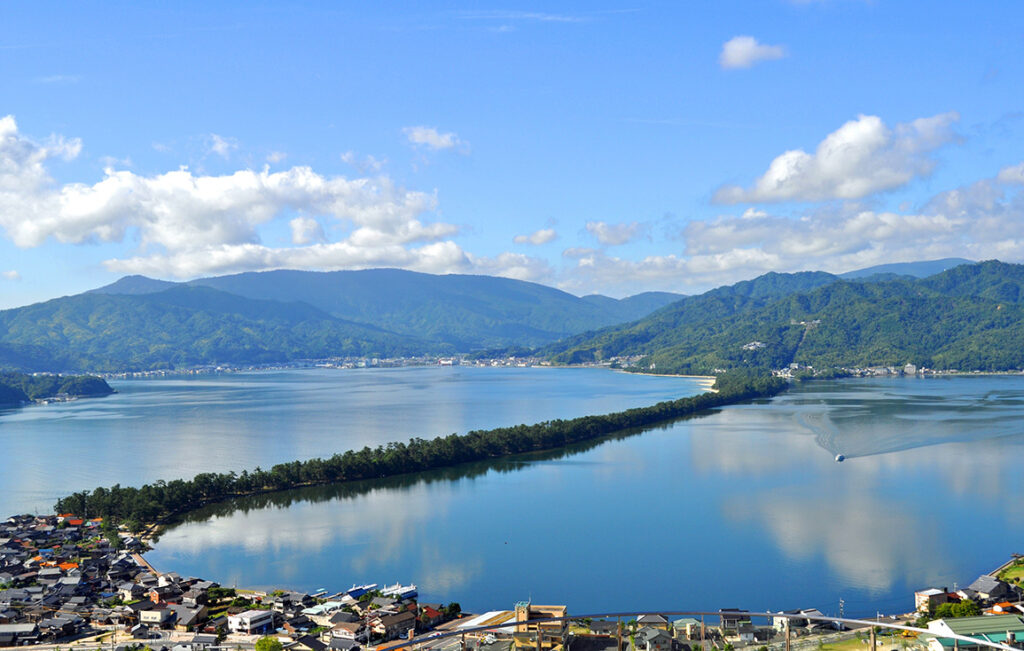 Amanohashidate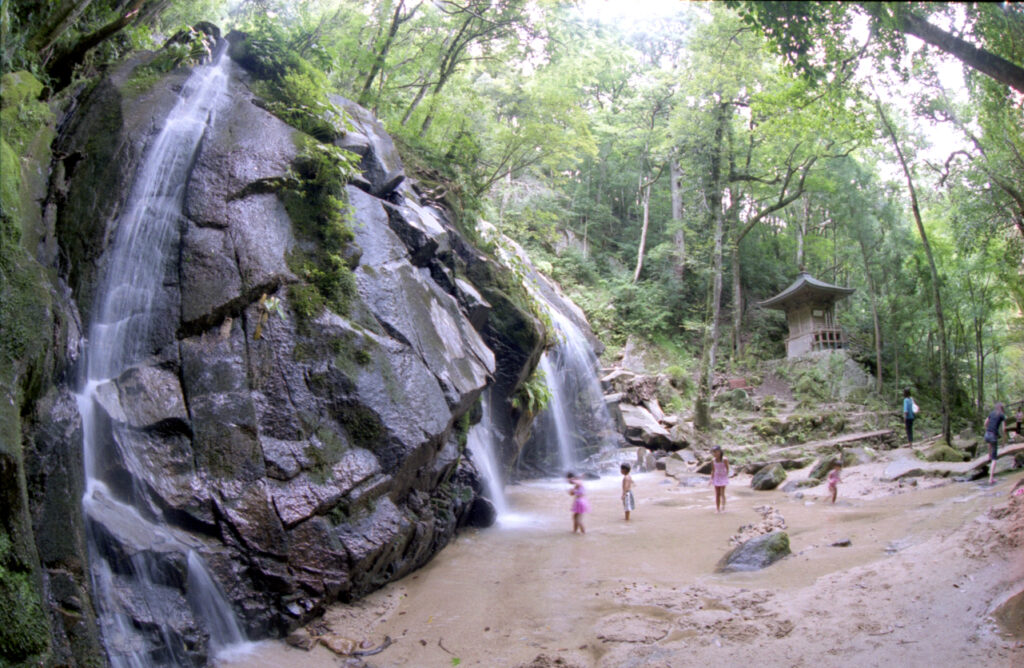 Kanabiki watarfall
The topography and weather of Japan is very varied and has directly related to people's life and death.. That is why Japanese people have found and believed in divinity in mountains, rivers, seas, thunder, etc. since ancient times.
Nature isn't as dynamic as the mainland, but the atmosphere created by beautiful water, trees, and small shrines is mysterious, and you can feel the spirituality of the Japanese people.
Amanohashidate, Izumo, Mt.Fuji, Miyajima, Ise and Arashiyama(Bamboo forest) are well-known and these have been believed for thousands of years. But Japan's thousands of rural areas are full of interesting and beautiful nature, even if it's not in the guidebook. So let's explore the Japanese countryside by cycling or walking.
8. Take the Train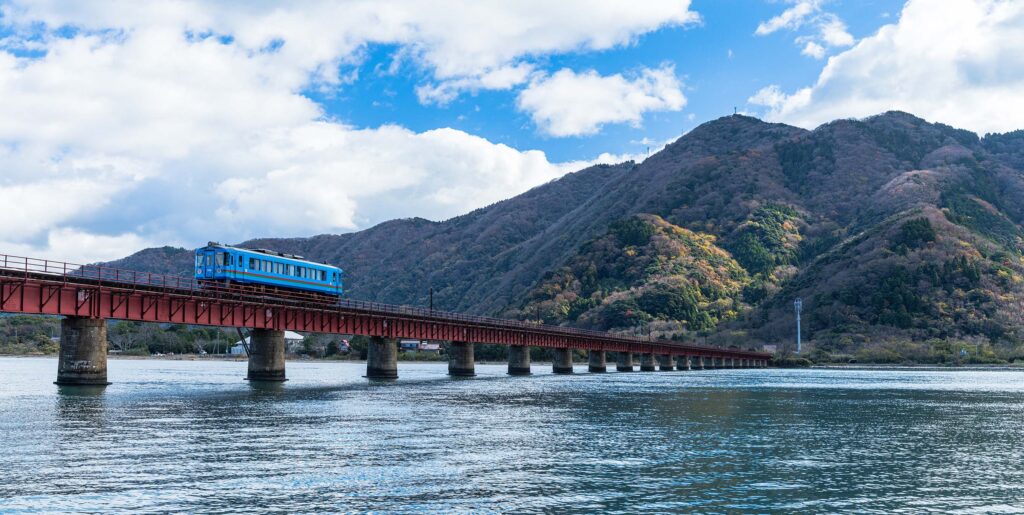 Tango Railway Yura Bridge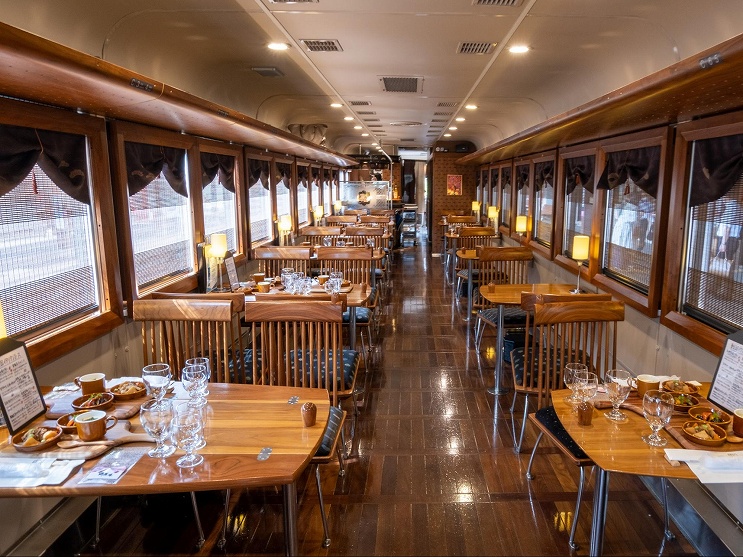 Tango Railway Restaurant Train
Japanese railways are among the best in the world. Whether you like it or not, you'll be riding the trains when traveling through Japan.
Shinkansen is an attraction in itself. They run at a maximum speed of 300 km/h and run every 5 minutes without delays of 1 minute.The small railway in the countryside is also cute and fun. Any rural railway is clean, safe, and staff are courteous. There are also restaurant trains and sleeper trains for sightseeing. Commuter trains in big cities are deadly crowded, so be careful.
The Japan Rail Pass is convenient because it allows unlimited rides on trains all over Japan, and if you have a specific destination in mind, you can purchase an electronic money card/app called SUICA for convenient transportation.
For those interested in railways, I recommend visiting the railway museums in Kyoto and Omiya.
9. Walk the pilgrimage road and eat tea and dumplings.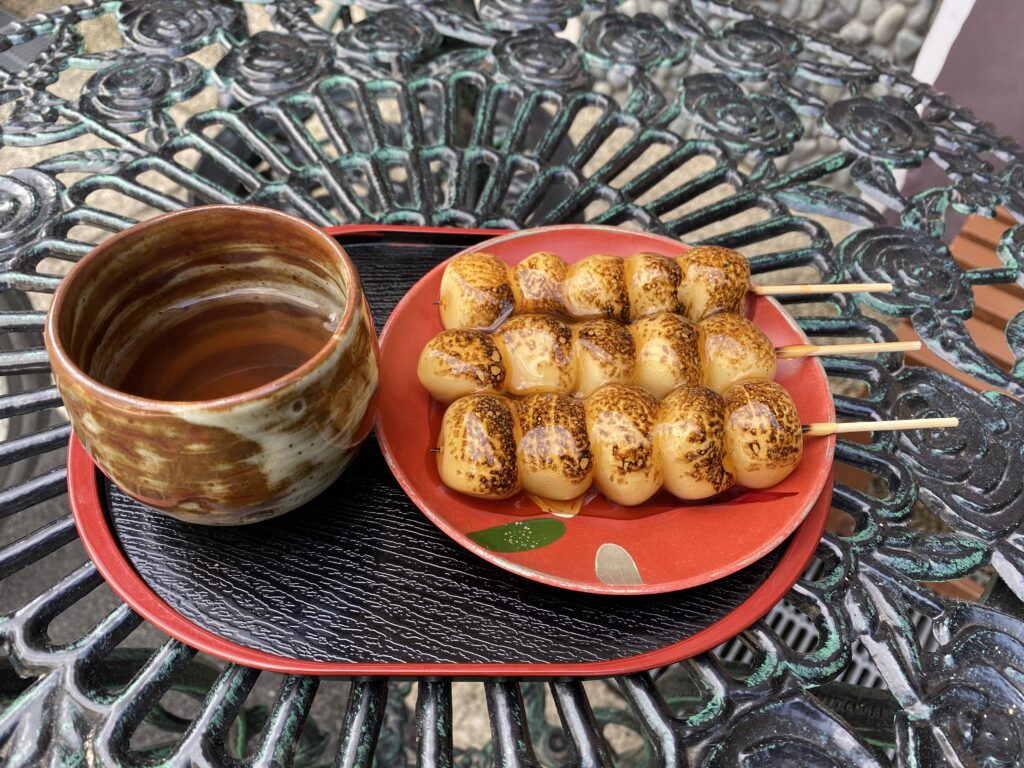 Amanohashidate Yoshino Chaya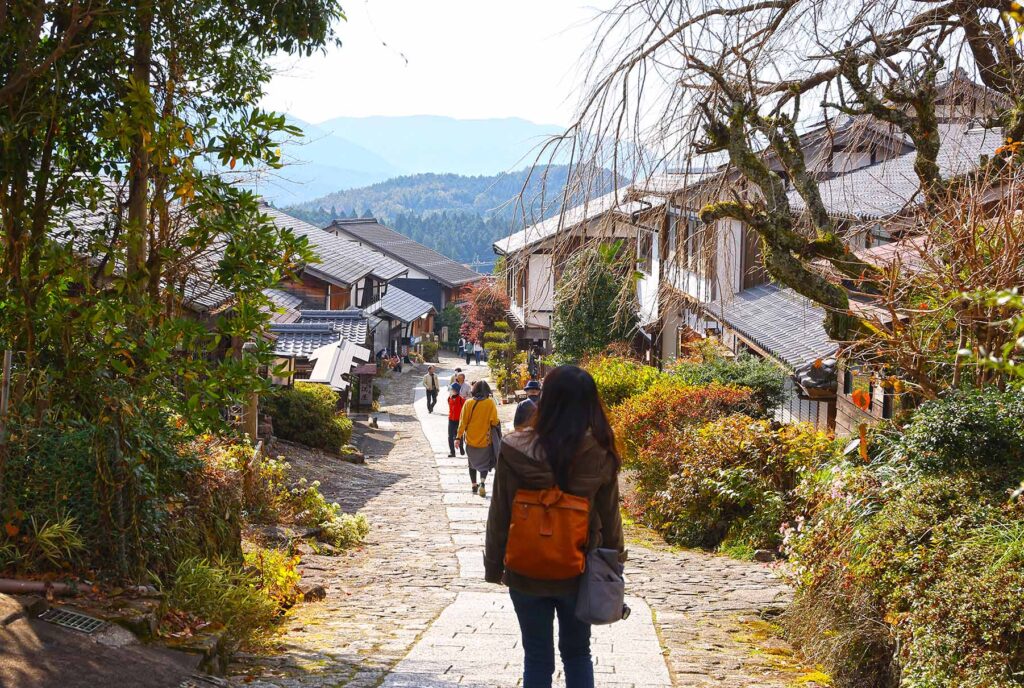 Magome
About 300 years ago, the pilgrimage became a big boom in Japan. And there was a system called Sankin Kotai, which feudal loads all over the country to commute from their territory to Tokyo every year. As a result, post towns and teahouses were developed along the main roads of Japan.
At that time, people were restricted from moving freely, but the pilgrimage was permitted, and with a permit from the local temple, I was able to travel safely. In addition, temples opened teahouses and ferryboats so that people could come safely.
For Japanese people, travel, tea and dango (sweets) are inseparable.
Everyone in the world enjoys taking a break with sweet and bitter drinks after cycling or trekking, so please enjoy Japanese-style temples, tea, and dumplings.
In modern times, the traditional post towns and teahouses have declined due to motorization, but you can enjoy the old style of pilgrimage such as Amanohashidate, Kumano Kodo, Magome, Tsumago, Kawagoe, and some towns along the old highway.
10. Buy and try frozen foods, retort pouches, and supermarket side dishes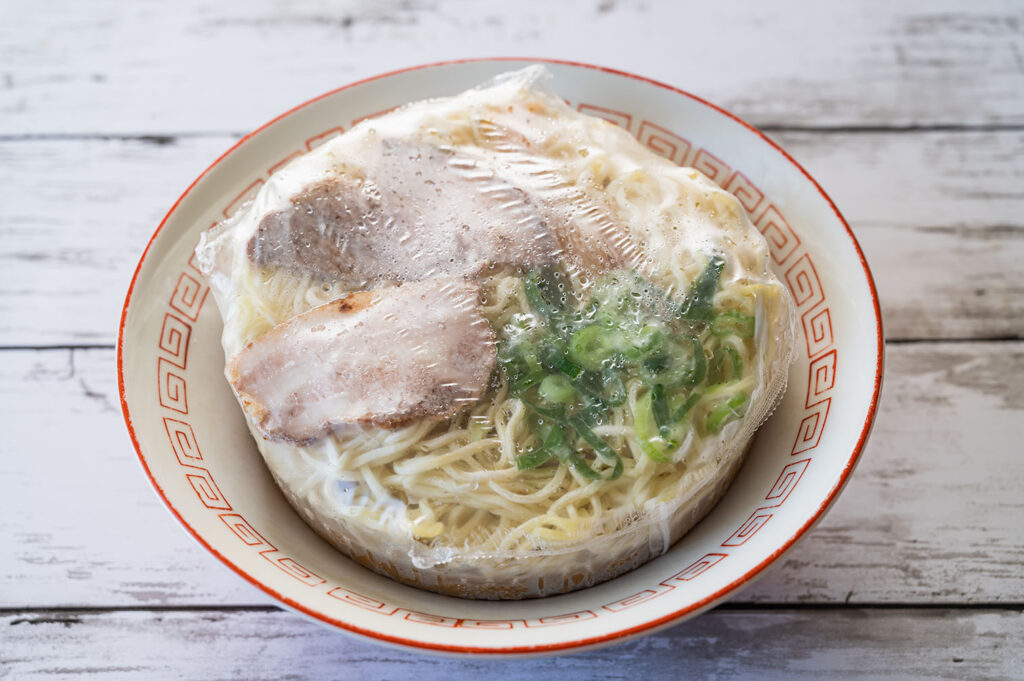 Frozen Ramen (eat warm in the microwave or pan)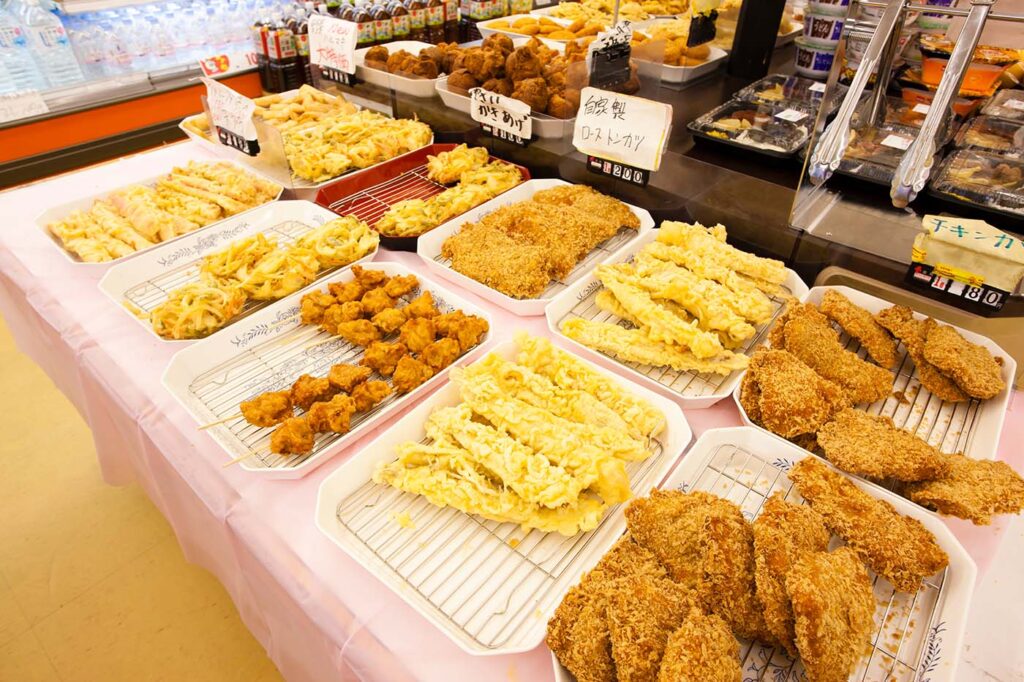 Hot Snacks
Why do you bother to eat frozen food when you come to Japan? You may wonder.
But don't underestimate Japan's technological prowess.
Frozen, retort and ready-to-eat foods in Japan have evolved dramatically over the past three years, especially while restaurants were closed due to the pandemic. To be honest, if you put it on a plate and it is served, you won't be able to tell the difference, or it will come to a level that is more delicious than a bad restaurant. In addition, sashimi, fried food and bread sold at supermarkets have also improved dramatically during the pandemic. And unfortunately, most of these threatening frozen foods aren't exported overseas.
In Japan these days they are called "naka-shoku(= home replacement meal)" because they are too delicious.
Most lodgings will have microwave ovens, so don't be prejudiced and try them out.
I've become so dependent on these that the hardest thing for me during my stay in Europe was not being able to eat naka-shoku.
My Recommended Itinerary
9 days